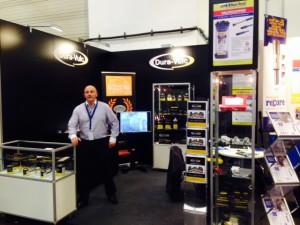 The Dura-Vulc® brand of products was debuted at the Reifen show in Essen Germany May 27th– May 30th, 2014. The REIFEN show is the world's leading tire industry fair. As the only trade fair of its kind, REIFEN covers the entire value-added chain for the tire industry: from the upstream stage of production, manufacturing and trade to retreading and recycling.
Dura-Vulc®, a Dorian Drake International brand, is becoming known as one of the leading USA-made tire repair string inserts. Their range has been extended to include top quality items from patches, cements, tools to tire repair kits along with the legendary supply of quality tire repair string going back over twenty years.
Dura-Vulc® is sold worldwide with manufacturing facilities in India, Holland and Texas, USA.